Commercial building plans: What do they include?
As a commercial landlord it is important to have a sound knowledge of commercial building plans and how they differ from building plans designed for residential property, especially if you are considering carrying out any construction works.
Commercial building plans are specifically designed to accommodate the needs of a business, which often differ greatly from those of a residential property.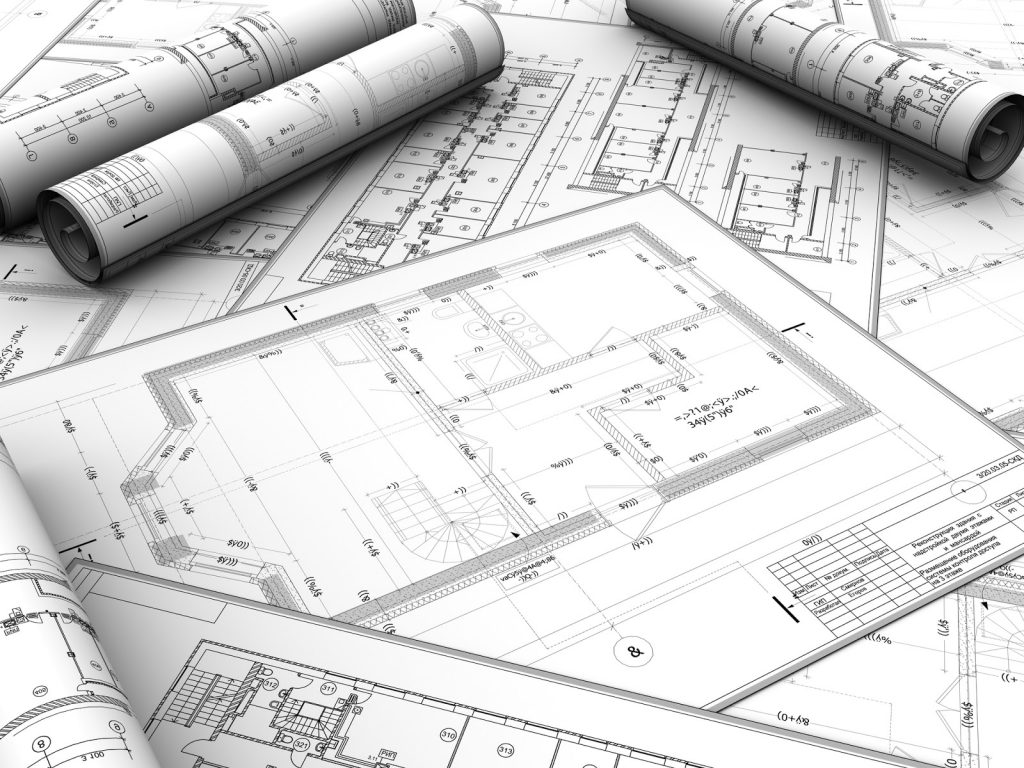 Modern commercial building plans
A commercial plan is often designed as a free standing building which contains a range of businesses or other bodies. Almost all are designed with more than one business in mind and some commercial building plans factor in a whole range of different businesses and different purposes. For this reason, commercial building plans are often more complex and varied than residential building plans.
A commercial building plan may be of any design, style or size, depending on the designer and the intended function. Small commercial office building plans might accommodate only one or two commercial units, such as retail or other shops, whereas a larger plan might cover a whole block of offices to provide space and facilities for dozens of tenants.
Depending on the size of the building in question and how many separate commercial units it is designed to contain, the commercial building plans may include one or even several levels. It may also incorporate communal commercial spaces, such as car parks, which may be used by all tenants jointly.
Mixed-use commercial building plans
Mixed-use commercial building plans are used for buildings that are designed for both commercial and residential purposes.
Some of the most famous and iconic commercial buildings in the UK incorporate residential space, including The Shard in London, which contains 13 floors of private apartments in addition to its office and hospitality floors.
In terms of plans, mixed-use commercial building plans therefore present different challenge, but they also present many new opportunities.
A building that can provide for both commercial and residential appeals to a more diverse occupier group and is therefore more sellable. The property space itself is also more flexible than a traditional commercial building – an advantage, as it offers lessees the chance to adapt to changes in workplace structure and layout, as well as customising their workspace to suit their business needs.
Commercial building plans: help and guidance
If you have commissioned commercial business plans for the purpose of renovating a dilapidated property, it is advisable to employ a professional building surveying service to ensure that all goes smoothly.
A professional surveyor will assist you in matters of design, specification and contract administration from the very beginning of the project until its successful completion. They will also conduct measured surveys. These are representations of the structural elements and features (such as floor plans and elevations) of the finished commercial building.
If you would like to know more about the specialist commercial building plans surveying service we offer at Martin Slowe, get in touch with a member of our talented team and we'll be only too happy to advise you.